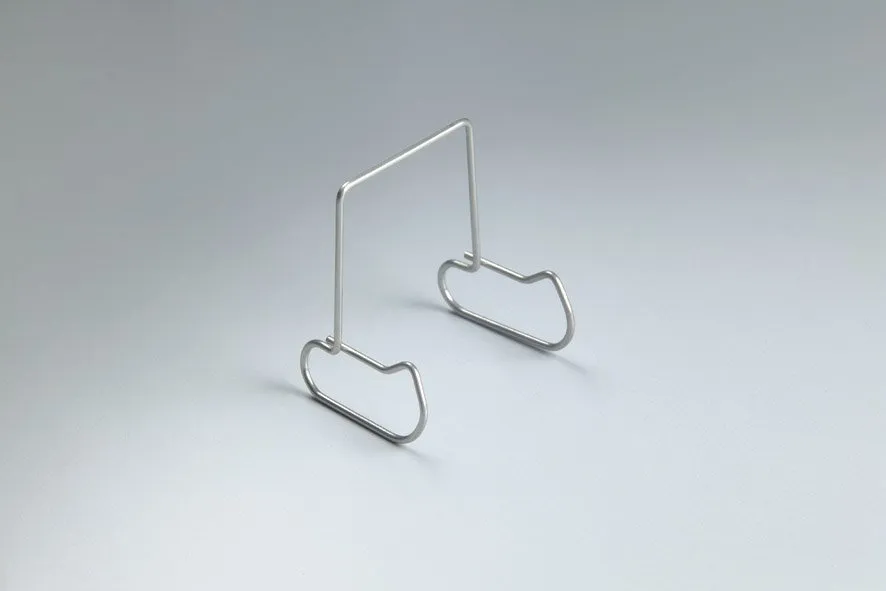 SHAPED WIRE PIECES
What a shaped wire piece is
A shaped wire piece is a mechanical component obtained through the wire-forming process. The wire-forming process involves using an automatic machine to shape a metal wire into a specific form. The metal wire is bent, cut, stretched or otherwise worked to achieve a precise shape. A shaped wire piece can be used in many applications such as in the automotive, mechanical, electronic, furniture industry and many others.
Shaped wire pieces Typology
Specialised shaped wire pieces, simple or complex forms using our vast range of CNC Wafios® torsion and bending machines, and Bihler® bending machines.
We usually use round wire, and on request wire in square or rectangular sections.
On demand we also have the capability to automatically monitor the beveling at the same machine. We are able to deliver both in small (tens of pieces) and large numbers (millions of pieces).
Measurement
Shaped wire pieces made of round wire thicknesses from 0.10 mm to 12.00 mm.
Materials
Currently the following materials are being used:
Carbon steel wire of classification: SL, SM, SH, DH according to norm EN 10270-1, also in pregalvanised and Bezinal® versions.
Oil pretempered steel wire FD, TD, VD Cr-Si according to the norm EN 10270-2.
Inox steel wire of types 1.4310, 1.4310 HS, 1.4568, 1.4404 according to norm EN 10270-3 and of type 1.4301, 1.4539 according to the norm EN 10088-3
Iron (steel with low carbon content) according to norms EN 10016-2 and EN 10277-2
Copper alloys: phosphorous brass and bronze according to norm EN 12166
For all of our products, on demand from our clients, we are able to supply treatments for the protection of surfaces, thanks to our vast network of reliable suppliers such as:
Epoxide coatings.
Cataphorised coatings.
Zintek® coatings.
Geomet 320®, Magni 565® and all products by Magni, Deltatone®.
White and yellow trivalent galvanisation (free from Cr VI)
Phosphated to zinc, to calcium.
Passivation.
Aesthetic nickel and chrome platings, thick chrome, hard chrome, chemical nickel, gold, silver, brass, copper.
Teflon coating.
We are also able to carry out internally thermal stress relieving treatments, shot-peening, oiling and washing (both on inox and on carbon with autopassive liquids).